Everyone keep calm we still have a whole month left of summer! July might have gone by too fast but we've got you covered on any news you may have missed from Trimble MAPS. Keep reading to see some of our top blogs, social posts, and more:
The Latest Version of PC*MILER is here.
Better. Faster. Smarter. Routing is no longer an origin and destination with a mileage total. There are many variables that need to be taken into consideration, such as drive time calculation, ETA prediction, precise last mile directions, available Hours of Service, roadway conditions, and many more. With this upgrade, we took the features you love and enhanced their speed and abilities. Read more here >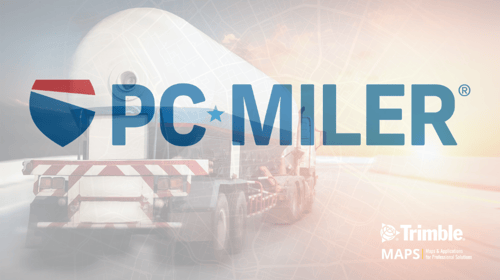 How to Choose Which CoPilot Integration Works for My Business
Integrating turn-by-turn GPS navigation for commercial vehicles into a workflow or proof of delivery application is not just about getting your drivers to the right location. It also gives your business the opportunity to make impactful decisions and efficiently communicate with customers using real-time activity out on the road. CoPilot has two integration options, SDK (Software Developer Kit) and CPIK (CoPilot Integration Kit). Read more here >

Trimble MAPS Corporate Beach Sweep
Trimble MAPS partnered up with Clean Ocean Action and participated in a Corporate Beach Sweep at Sandy Hook, NJ. We collected and recorded over 2,300 pieces of debris while we were there. Clean Ocean Action uses this data in annual reports to promote federal, state, and local programs to reduce litter. Check out their website below:
http://www.cleanoceanaction.org/index.php?id=334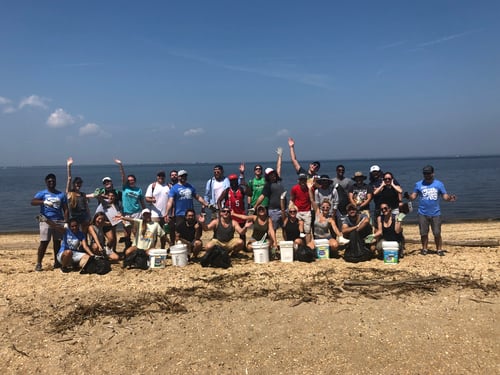 Using Technology to Conquer the Final Mile
Route optimization has been quite a hot topic in the industry. Leveraging data-driven technology may be a solution to the complex, ever-changing final-mile system. Read our featured article in Transport Topics to learn more >
Join Our Team
We're growing! Stay up to date with all of our exciting career opportunities on our website or LinkedIn page. While you're there, be sure to to check out all our great industry news articles, and feel free to share them with your network.
Meet Us
If you happen to be at one of these upcoming events, please drop by to say hello and to learn more about Trimble MAPS. Our experts will be happy to speak with you!