Routing is no longer an origin and destination with a mileage total. There are many variables that need to be taken into consideration, such as drive time calculation, ETA prediction, precise last mile directions, available Hours of Service, roadway conditions, and many more. With this upgrade, we took the features you love and enhanced their speed and abilities.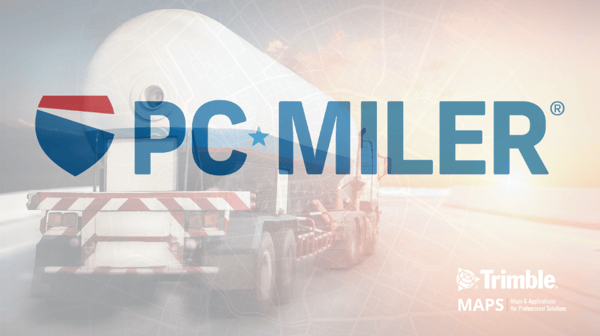 Better.
Now, more than ever, precise ETAs are crucial to your operations. By using additional, speed-related data that takes into account truck speed limits by jurisdiction and average speeds on lower class local roads, you can be confident in knowing your drive times and ETAs from PC*MILER are as accurate as possible.
Pro Tip! When you input a driver's available hours in the Hours of Service Manager, PC*MILER will generate a realistic ETA that incorporates break durations and locations along the route.
Faster.
We've reduced our memory footprint, or the amount of main memory the PC*MILER application uses while running, to better accommodate users running PC*MILER on virtual machines.
Not only is performance faster, but users can get software notifications, right in the UI. We've integrated in-app messaging to help keep customers up to speed on maintenance releases, map updates, and other important software notifications.
Smarter.
Routing needs to be smart, especially in the last mile. PC*MILER has added almost 9,500 locations in our "Places" database that are predefined with truck entry and exit gates. When you run a route to one of these locations or enter an address that falls within one of these locations, PC*MILER will generate the mileage, route, and driving directions to the specific entry point of the facility.
Get up and running.
Whether you're a fleet manager, owner-operator, professional driver, or solution provider, we've got a PC*MILER solution for your business. Are you using a TMS? We integrate with almost all of them. Check out which PC*MILER is right for you.