As a follow up to our Automated Visibility and Dynamic ETAs blog, we wanted to dive into the benefits of gaining unique insights into the factors that impact the movement of your freight. From the back office visibility to giving your drivers the power of choice, an integrated trip management system provides benefits that are well beyond boosting your bottom line.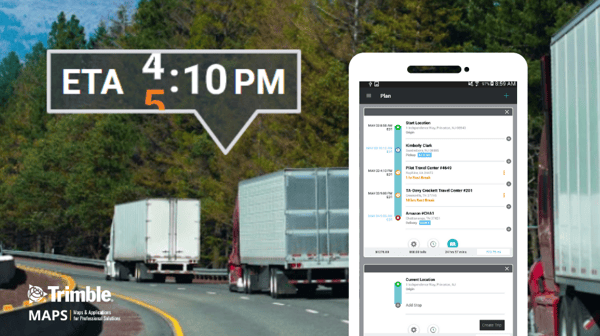 Enhance Fleet Operational Efficiency
Even with the most precise planning, fleet managers can't predict a drivers' preferences or the decisions they make during a trip. Do they need to make an unplanned stop? Take an earlier break? Choose a different rest area? Find safe parking? Imagine having the advantage of an all encompassing view into the actions and reactions of your drivers. We provide an unparalleled level of transparency and push it straight into the back office, allowing you the flexibility to make real-time decisions based on real-time conditions. Get ahead of service failures, better utilize your assets, and plan future loads with true trip visibility.
Provide Superior Customer Service with Precise ETAs
ETA prediction based on actual events on the road also helps fleets make informed, proactive decisions to keep their customers informed and updated with exact pick-up or drop-off time windows. They can reduce the number of calls from customers with the ability to share realistic, precise ETAs. Plus, minimize the number of calls to drivers to gather those updates, ultimately providing superior customer service.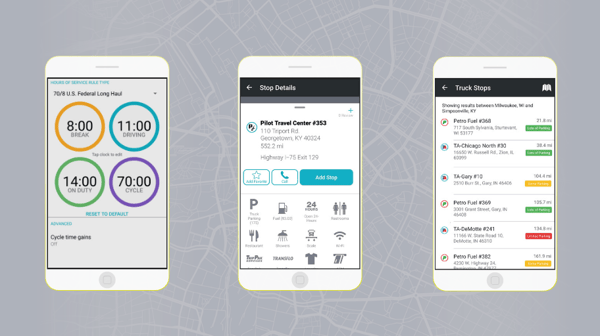 Empower Drivers and Give Them The Choice
Last but certainly not least, fleets can enable their drivers to have control of their life on the road by allowing them to modify their own Hours of Service break times and locations through a standalone app or mobile API integration with an existing driver workflow app. Increase their job satisfaction on the road by not micromanaging where and when they stop - let drivers do what they do best, drive.
An Insider's Look
We had the pleasure of debuting our web and mobile APIs for trip management at FreightWaves Transparency 19, and presented an example use case that displays the power of automated trip visibility and data insight. Watch the 7 minute demo.
Fleets can gain a competitive edge in the market by having access to dynamically changing ETAs that allow them the ability to make proactive decisions and stay ahead of the curve. This is especially important in a market where transparency and customer satisfaction can make or break your operations. Learn more about how we are disrupting the ETA niche in our featured article on Freight Waves.
Build or Integrate
Our set of web and mobile APIs can be used by fleets or solution providers to build applications off of our map-centric development platform, or simply use the platform to enhance your current solution. Discover true trip insight and management - learn more today.