September 6-12 is all about Brake Safety Awareness, thanks to an initiative brought forward by the Commercial Vehicle Safety Alliance (CVSA) in 1998. Throughout the week, the CVSA has been conducting inspections as part of their Operation Airbrake program. Even though this week is coming to a close, we always encourage you to maintain your brakes and make sure they're in good, working condition for the roads ahead!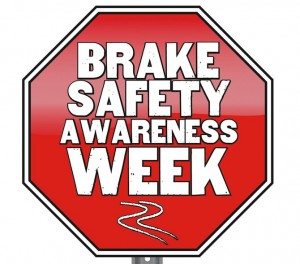 The certified inspectors, who can be found in various locations around North America, take several things into consideration, including the air brake mechanical components, the tractor protection system, and the brake adjustment. Last year, the CVSA reported 2,162 trucks out of the total 13,305 inspected were in violation of brake standards. Trucks can be forced out of service until fixed when they're found to be in violation, causing problems for more than just the driver!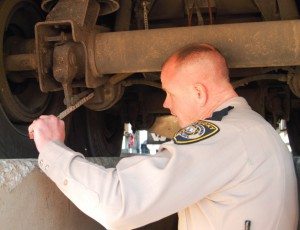 You can easily "inspect" the condition of your brakes each time you drive. The CVSA recommends you listen for air leaks, check low air signals, and look for component damage. Furthermore, you can be observant of other warning signs, for instance, if you have to apply extreme pressure to the brakes before they engage or if the vehicle pulls to one side when applying the brakes. Driving while your vehicle is in this condition poses a threat to both yourself and fellow motorists, which is never worth the risk.
No matter your destination, we want you to get there safely. Be observant while driving and make sure to schedule an appointment if you notice any of these indicators of damaged brakes. Take the responsibility and keep yourself and others safe on the road by inspecting your brakes today.
More on brake inspections and safety here.