As Winter Storm Stella is in the process of delivering more than a foot of snow to the east coast of the United States make sure your fleets are prepared for any unpredictable weather conditions.
With large storms such as this one, weather conditions can go from manageable to a complete white out in a matter of minutes. Hazardous weather will likely not only delay prompt delivery of goods but more importantly put drivers and pedestrians at a higher risk of accident. Keeping your drivers updated on potential weather conditions can be the difference between a smooth delivery and a disastrous one.
Many fleets currently depend on manually reviewing weather reports to re-route drivers around these harsh weather conditions. This forces back office support to constantly be up against the clock and make critical decisions based more off of guess work than certainty.
Take some of the guess work out of the equation with PC*MILER|Weather and ALK Maps' Weather Alerts. You can now view radar and weather alerts directly on the map and identify when your route plans are scheduled to travel through storms like Stella.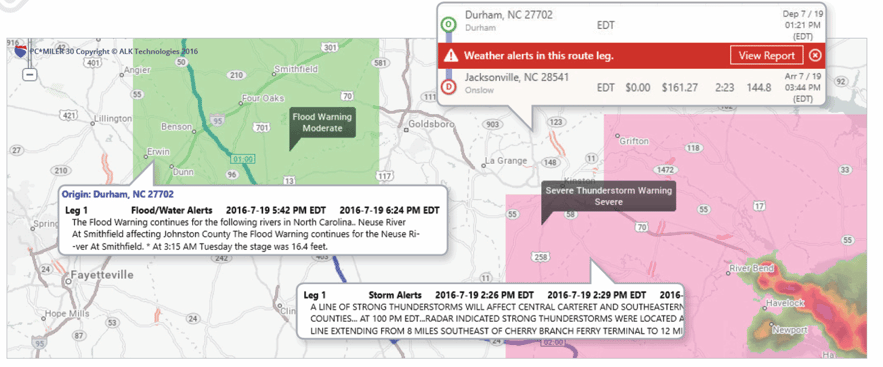 PC*MILER|Weather
Quickly identify weather conditions on the map with optional radar, cloud, and alert overlays

Receive an alert in the route plan if a route is scheduled to pass through a predicted weather alert zone

View a comprehensive report that details the alert, effective and expiration times, certainty, severity, and urgency rating for the planned route

Make critical decisions about routing drivers around hazardous areas

Notify drivers and customers of potential delivery delays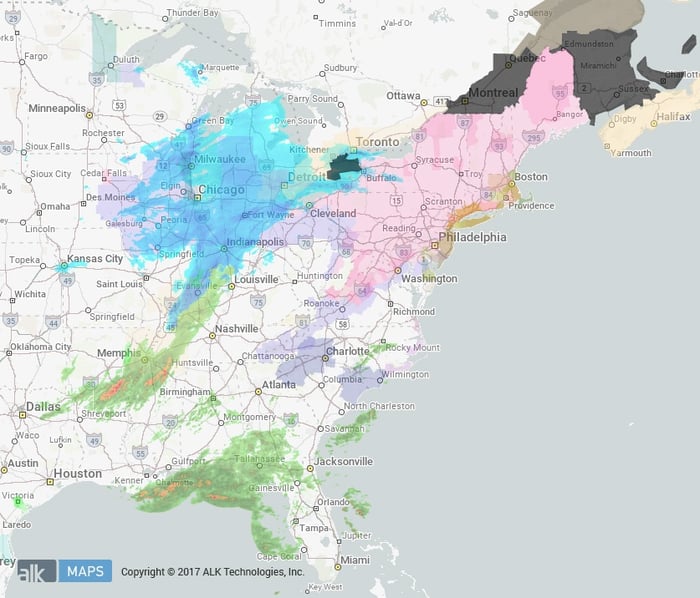 ALK Maps' Weather Alerts
Visualize live weather data

View potential impacts to route plans

Send alerts to managers for improved decision making
To learn more about how ALK's solutions can benefit your fleet, visit ALK Maps and PC*MILER today.