The final mile remains one of the most costly and inefficient legs of the supply chain. Increasingly complex fulfillment demands, the growth of e-commerce and the explosion of the crowdsourcing business model have all created new challenges for last mile operations.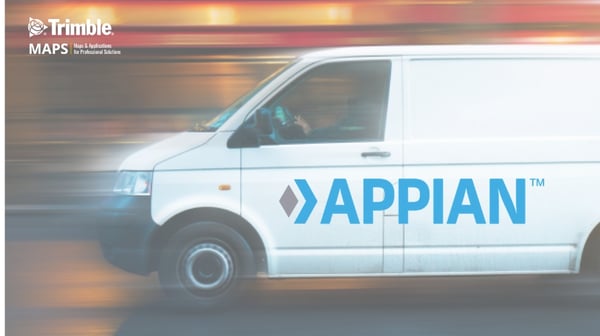 Efficiency is Key
2017's electronic logging device (ELD) mandate has introduced additional complexity to the problem, straining both capital and bandwidth as carriers struggle to meet this year's deadline. Final mile delivery, while customer-facing, is becoming an important contributor to the overall brand experience. That pressure falls back on carriers to deliver goods with greater efficiency than ever before. These changes introduce new challenges to carriers, but can also serve as distractions from the larger picture.
Using Technology to Improve Routing
Given these varied challenges, how can carriers effectively respond while taking proactive steps for the future of their business? By implementing advanced routing and business intelligence, carriers can utilize technology to both address these trends and to look at the larger picture of their future.
Learn what Appian can do for you - download our whitepaper today.
Are your routes profitable? Click the banner below to get a complimentary routing analysis for your business operations.