Read how you can create strategic, operational and daily plans to ensure that you meet customer expectations.
"It takes as much energy to wish as it does to plan" - Lady Eleanor Roosevelt
Demand has hit levels that were expected in three to five years time; there are more categories, more products, more demographics than ever before utilising eCommerce. As well as, evolving shopping habits and increasing expectations as the world adjusts to working and being at home 24/7.
Having helped some of the leading Postal, Parcel and Logistics organisations across the world, We know that 2020 was a year unlike any other; a year when the best plans were tested, boundaries pushed and operations pulled in every direction.
Recognising it wasn't just volume levels, but network density and reach that was tested, as we all reflect on 2020 and prepare for what 2021 will bring, we wanted to share our observations around preparing for the future and how we can assist you in that assessment of readiness for 2021.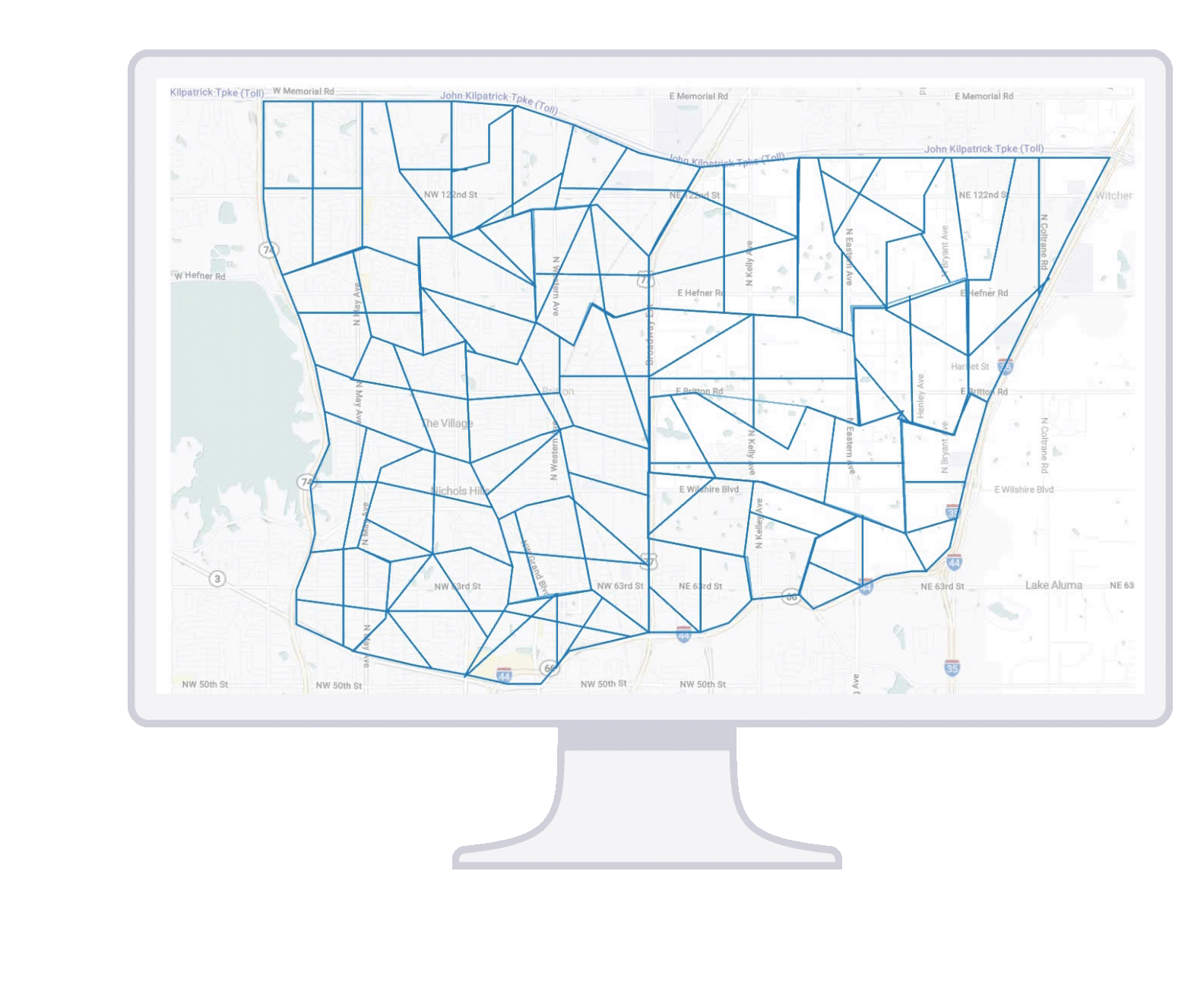 Firstly, the ability to create a strategic plan that understands your location data; clusters, boundaries, route or tour areas is key. With the rural landscape needing ever more fulfilment and inner cities pushing new regulations around the environment, traffic, tolls, parking and electric charging points - all of this data is relevant to how you plan.
Leveraging this data and turning it into the basis of your operational plan means you have the foundations to create, store and use that plan every day across your fleet. Enhancing it with real-world data, exceptions, actual performance so that you can scenario plan, model new routes and tours to subdivide, create micro-zones or even overlapping delivery destinations for increased productivity.
In reality, the daily plan is the heartbeat of your operation and is the place we have seen the biggest operations shortcomings because of its complexity with. However, using our leading solution and routing algorithms we've helped organisations of all sizes refine their daily plans for use across the respective countries and territories, irrespective of their systems, allowing them to reflect the actual on ground performance of the operation and it's compliance.
As the cost to serve becomes even more of a strategic issue, the underlying optimisation is a business necessity as much as any van and driver. Routes and tours optimised to meet delivery expectations, service levels and other KPIs must be the default; not just for deliveries but also for collections and returns.
Recognising this starts under the roof, we know the importance of a clean manifest, instructions to load vehicles in delivery sequence and depart onto the road in a timely manner; this is good for your consumers who know what is coming but also for your drivers who spend less time on the internal processes.
Our mapping and navigation tools have played a major role in our customer base during the pandemic. Onboarding new drivers, giving them both the volume and tools to retain and motivating existing staff to remain productive.
Having all of these tools moreover help you retain your customers, from beating service level targets to rebidding contracts, putting plans, optimisation, mapping and navigation at the heart of your operation and IT infrastructure will not only benefit your service, increase compliance and reduce costs but also help you win.
If you would like to learn more about how our planning solutions could improve the efficiency of your business, visit here