Safety is one of the top concerns for any fleet - knowing that how safe a driver is on the road impacts far beyond the road itself. Minimizing driver distraction and interaction with technology in the cab is a huge piece of the puzzle. By using a navigation software that is specifically designed for guiding trucks, drivers can stay safe each trip and every mile.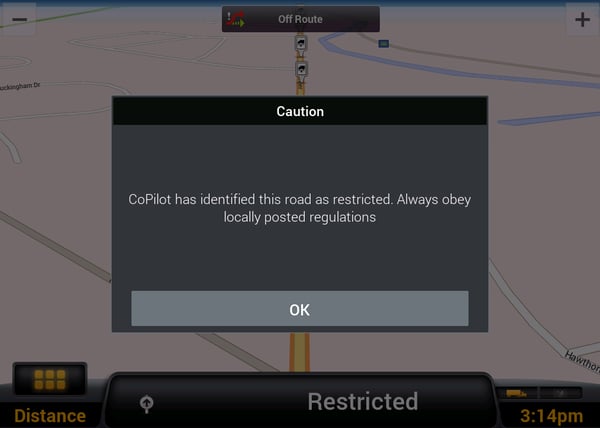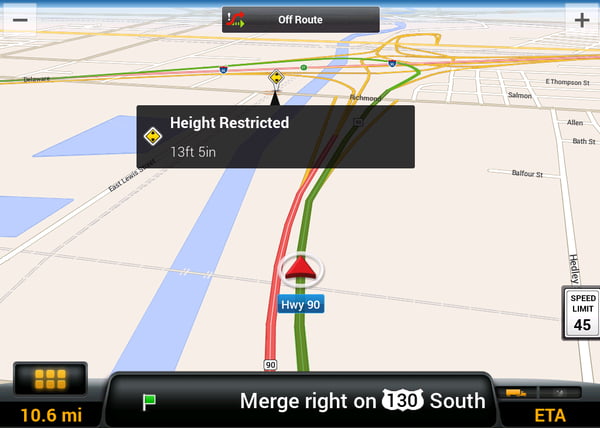 With CoPilot Truck, keep your drivers safe above all else:
Reliable, and accurate industry standard PC*MILER routing

Familiar, driver-friendly designed UI featuring visual and audio guidance

Voice-guided, turn-by-turn directions with spoken street names from origin to destination

Clear, non-distracting 3D and 2D map views and a Driver Safety View for at-a-glance instructions

Motion Lock control to prevent a driver from making changes while the cab is in motion

Advance notice of upcoming lane changes with lane assist guidance
For information on how you can ensure safety for your fleet visit copilottruck.com.