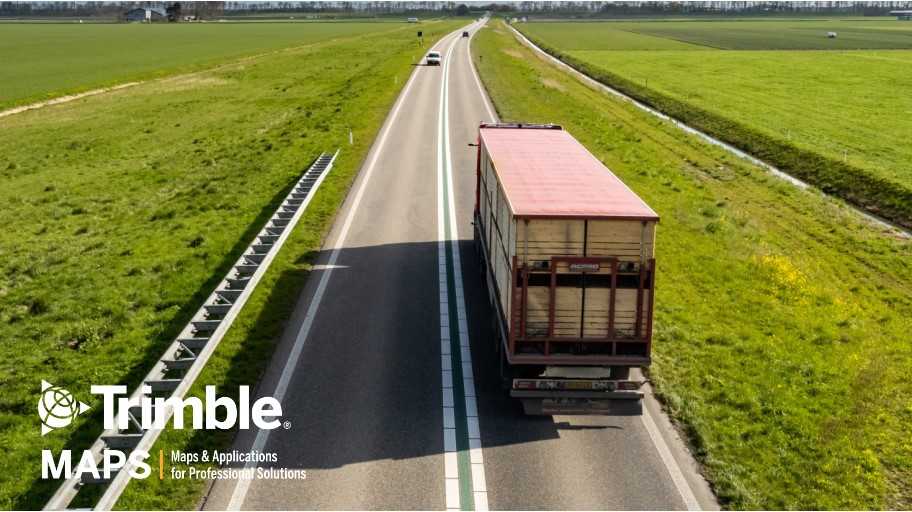 Trimble MAPS is proud to be featured in a recent article from Modern Worktruck Solutions in the November issue of their monthly magazine. The piece, entitled "The Google Maps of Transportation Fleets," explores the advantages provided to commercial fleets and drivers by navigation tools built with their specific needs in mind. While many people on the road might think a consumer grade tool is sufficient, Dwayne Lazarre of Trimble MAPS discusses why commercial vehicles need a tool better suited to the navigation and traffic challenges they face on the road.
Click the link below to read the complete piece. Both the article and the excerpt are reshared with permission from Modern Worktruck Solutions.
---
"There's traffic ahead. Brake lights illuminate. Vehicle speeds wind down from a cruising 55 to a sluggish 30 mph. In instances like this, commuters can simply tap the maps on their Apple CarPlay or Android Auto devices and look for an alternate route.
Commercial and vocational drivers of Class 5-8 don't always have that luxury. Routes that haven't been approved by their dispatch team could contain bridges with weight restrictions or pass through a residential area where large trucks aren't allowed or can't adequately maneuver. When a commercial driver finds themselves in this situation, is their only option to sit in traffic wasting valuable time?
The solution to the problem lies in maps built specifically for commercial vehicles. Dwayne Lazarre of Trimble MAPS, map intelligence for commercial fleets, says that Trimble MAPS strives to be the Google Maps equivalent for commercial drivers. And the company is well on its way to becoming just that and even more…"