Join us as we participate for the first time in the 2016 Fleet Safety Conference in Schaumburg IL, July 18-20th. Safety is critical in the transportation industry - and we've got an entire suite of solutions to help all companies route and navigate with their drivers' and fleet safety as a top priority.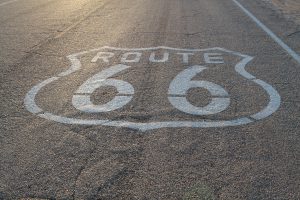 Stop by booth 26 to learn more about how PC*MILER, CoPilot Truck, and ALK Maps innovative transportation technology and fleet management solutions can transform the way you work.
As we venture out west we would be remiss not to mention the historic US Route 66. While we've all heard the pop-culture references to Route 66 throughout popular music, literature and movies, many people forget how greatly the trucking industry was impacted with the first of its kind US highway. US 66 was established on November 11, 1926 by pioneers Cyrus Avery of Tulsa, Oklahoma and John Woodruff of Springfield, MO. Spanning over 2,400 miles from its origin in Chicago and westward to Los Angeles, the paved road allowed for faster yet safer travel, particularly helpful for over the road truck drivers and shippers. For more information on this iconic highway visit national66.org.