Last week we defined the term "last mile". But why is the last mile so important in the parcel delivery sector? Each industry vertical faces a specific challenge when it comes to "delivering the last mile". Let's take a closer look at a specific industry ALK works closely with: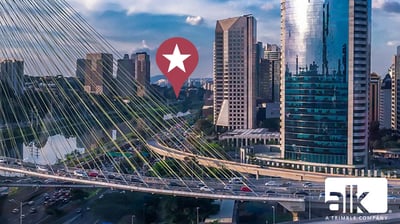 Where's My Parcel?
The delivery of a parcel from a postal hub to the end customer is the most crucial part of the journey. Recent studies indicate that up to 50 percent of parcel delivery cost is directly attributable to the last mile. On this basis, only delivery on the first attempt makes a journey profitable.
Due to the Amazon Effect and the rise in eCommerce, the parcel industry has seen a surge in recent years. With it, there has been a rise in customer expectations.
Parcels need to be delivered quickly and punctually. Customers want to be informed beforehand with a well-defined delivery window and expect the driver to ring their doorbell within that specified time frame. If there are unexpected delays or other changes, the customer wants to be kept informed and given options to reschedule the delivery.
98% First-Time Delivery Rates
The right technology can not only help parcel companies but also the customer. With the right technology, drivers are more likely to deliver on-time, provide a closer delivery time window and keep customers in the loop about unexpected changes. Being able to communicate these factors to customers will increases customer satisfaction. Having the right technology also helps drivers navigate the most efficient route between multiple drop-off points so no time is wasted while on the road.
Jon Suddards, Director of Business Development at ALK writes in Post & Parcel magazine, "Companies deploying this technology have demonstrated that by sending an end-customer a one hour window via email or SMS can result in a first time delivery rate of up to 98%." (see here)
After the delivery, planned vs driven route analysis helps managers to debrief drivers and improve performance.
Finding the right technology to "deliver the last mile" is critical for the success of parcel companies. To find out more, visit www.copilotpro.com.
Stay tuned and subscribe to our blog to find out why the last mile is so important for the trucking industry.