Original article published by Bill Cassidy, Journal of Commerce, February 2019
ETA is a big thing. When shippers say they want better visibility, what they often want is a more precise estimated time of arrival for a shipment. With delivery time windows shrinking and the need for advanced notice of arrival times, it has never been more important to have technology that can bridge the visibility gap between shippers and carriers.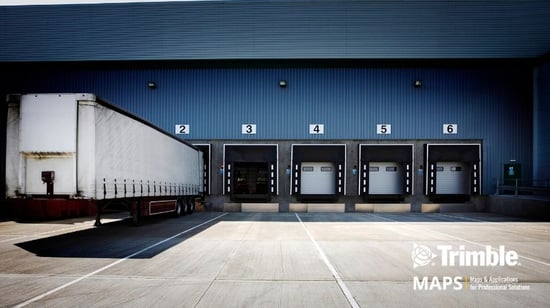 With the introduction of the ELD mandate in 2017, even more emphasis has been placed on accurate ETA prediction and real-time freight visibility for shippers. Drive times and arrival times have been dramatically impacted by mandating driving hours and breaks. A 30-minute break could have a waterfall effect on ETAs.
Through technology, the data from ELDs, shipper TMSs, and carrier dispatch/routing systems can be connected and integrated to allow for transparent visibility across the entire supply chain, allowing everyone to access the same data.
With commercial mapping technology, supply chain stakeholders can break down the barriers to create a seamless, and fully visible logistics operation. Read our featured article in JOC.com by Bill Cassidy, featuring Rishi Mehra, executive at Trimble MAPS, for more insights on obtaining accurate ETAs with mapping technology.