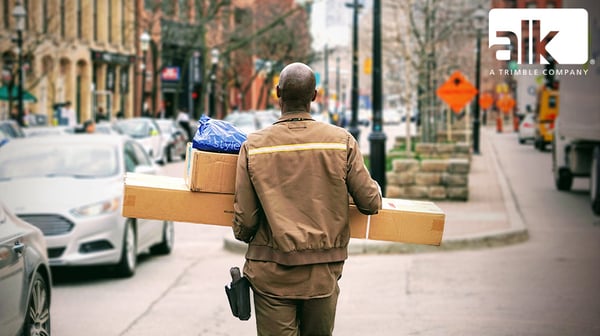 You heard about postal transformation and how CEPs are embracing the final mile in our last blog posts (part 1, part 2). But what are postal proximity services and why does it matter?
What are postal proximity services?
A postal proximity service describes a service that is close/proximate to "traditional" postal services such as delivering letters or parcels but offers add-on value and additional service for end customers.
With a workforce that already visits citizens and businesses almost every day of the week, the potential business driven by "Postal proximity services", such as installing home equipment or visiting isolated or elderly people, is getting more and more attention all around the postal world. (Source)
How does a postal proximity service play out in reality? In Japan's ageing society, one postal company in Tokyo's Shinagawa district has made it its mission to improve life quality for the elderly. Postal workers from Japan Post check up on people over 65 once a month to ensure mental and physical wellbeing and counteract loneliness. This is just one of the many examples of what a postal company could offer in the future.
Why does it matter?
It is clear that the CEP industry has undergone a shake-up due to the rapid growth of eCommerce and disruptors such as Amazon. CEPs face a competitive market environment and consumers are demanding free, quick and flexible delivery and returns. As a result, profit margins are getting smaller and postal, parcel and courier providers are looking for new ways to expand their portfolio and diversify their services:
Diversification is the new mantra of postal organizations looking for additional sources of revenue to overcome the decline in mail volume and carry on their postal transformation journey. [...] Accenture estimates that the potential market for these new proximity services worldwide could reach US$10 billion in the next four years based on current workforce levels alone—helping to accelerate postal players' progress on the journey to postal transformation. (Source)
How ALK can help
Due to the increasing pressure on profit margins and the expected increase in postal services (traditional or proximate), it's clear that guiding the mobile workforce to the correct end customer location safely, efficiently and punctually is crucial. Highly accurate ETAs generated by CoPilot Professional for postal service providers give reassurance to the end customer (a potentially vulnerable person), that the knock on the door between 10:00-11:00 am is legitimate.
CoPilot Professional's Advanced Route Optimisation is a proven technology that increases first time delivery success by matching customers with a convenient, precise time window. Because of the rise of Advanced Route Optimisation and better quality navigation through technology, there has been a shift in mobile workforce recruitment to focus on hiring customer-oriented staff. This could be a precursor to postal proximity services as it demands postal employees to not only hand over a parcel, but instead to connect on a human level.
Additionally, the ability for drivers to reorder their schedule, could potentially help them to factor in extra time for known vulnerable people they know on their route.
Find out more about our solutions for the postal, parcel and courier industry here >