1986 was a big year -
The Chicago Bears became Super Bowl Champions after winning Super Bowl XX

Top Gun

was the biggest movie

"That's What Friends Are For" by Dionne Warwick featuring Gladys Knight, Elton John, and Stevie Wonder, was the #1 song

Mark Harmon was named People magazine's "Sexiest Man Alive"

Mike Tyson became the youngest heavyweight champion at age 20

The Cosby Show

and

Family Ties

were the top 2 rated TV shows

The first version of PC*MILER was released!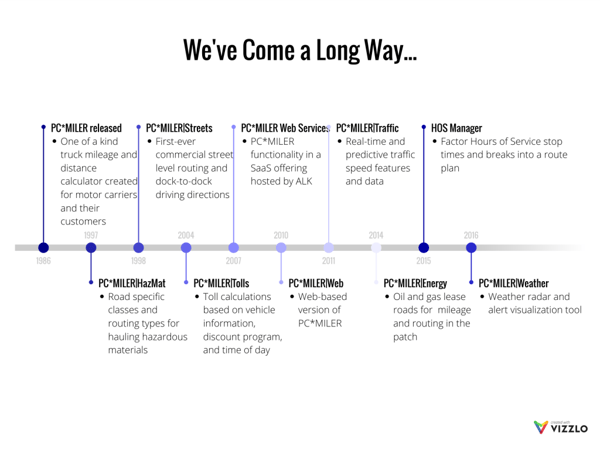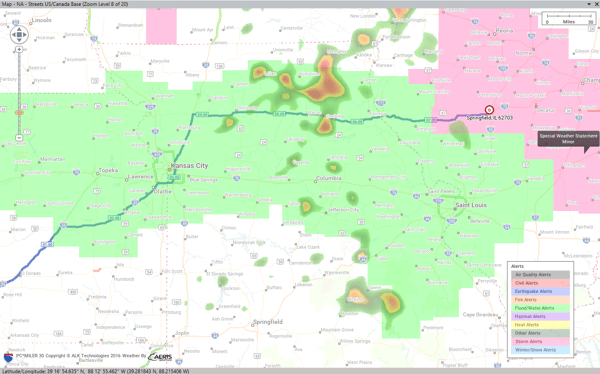 So what's new in 2016?
New weather visualization and reporting tool for making critical decisions to route drivers safely around a potentially hazardous area, notify customers of a potential delay, or simply monitor the route throughout the designated alert times

More precise ETAs and drive times with the choice to set governor road speeds

Improved HOS compliance tools to keep drivers safe and compliant

Access to the latest street-level maps of North America with updated addresses, roadways, and commercial restrictions
TELL ME MORE ABOUT PC*MILER 30
Interested in an exclusive discount, full coverage support and instant access to new PC*MILER versions as they're available?