Carriers who frequently travel through downtown Birmingham, Alabama in the United States should plan for a 12+ month closure of the I-59/20 bridge.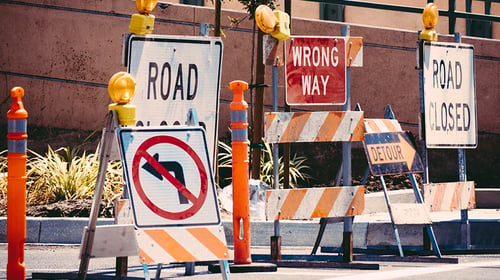 If the closure proceeds on schedule, the interstate would reopen in March 2020 with a full completion date of November 2020. Static detour maps are posted on ALDOT, but with Content Tools at your fingertips you can plan ahead of time, avoiding the area all together.
Use Content Tools to Efficiently Plan Around Closures
Don't let construction slow you down, take advantage of Content Tools to avoid particular road segments with its highly-functional Route Modifiers. Content Tools is a web-based companion app for PC*MILER and CoPilot that lets users create and manage routing preferences. We've made it easy with 4 simple steps.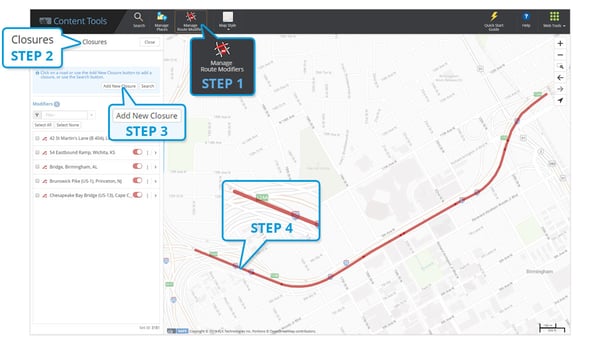 After you log in to Content Tools -
Step 1 - Select "Manage Route Modifiers"
Step 2 - Select the "Closures" set in the Route Modifier panel
Step 3 - Select "Add New Closure"
Step 4 - Highlight the intended road segment(s) that is closed
Your fleet will now avoid the closed area until you delete the highlighted segments. Do you have a preference on which route to take? You can also favor road segments to help guide your fleet. Plan with precision using Content Tools. Click here for more information on how to avoid or favor road segments.
Remember to subscribe to the blog and stay up to date on all of the latest road closures and events.