Have you ever had to deal with a broken gas boiler? How about in the winter, with no heat or access to a hot shower? If you have, you probably know the importance of having a quick and efficient local utility company. Here, we will highlight the importance of utility companies and what can help them be more efficient.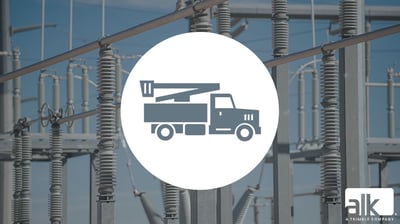 What's Important For Utility Companies
Managing a mobile workforce efficiently is a key requirement for maintaining a safe and effective utility supply. In doing so, energy and water providers face a set of unique challenges when it comes to their mobile fleets:
Utility engineers often have to carry out maintenance to infrastructure such as pylons, pipes or generators in remote locations, which means there is a strong need for roadside coordinates as close as possible to the object requiring servicing

Dispatchers and engineers need to respond quickly and efficiently to emergency situations such as burst pipes as that might - in the worst case - affect public safety

Customers want to know reliable time windows when engineers will come by their house, otherwise customer satisfaction will suffer
How Tech Can Help
The combination of mobile navigation, advanced route optimization technology with back office map visualization provides utility companies the tools to manage and maintain productivity of remote workers with pinpoint accuracy. Here are some things that can be achieved:
Utilize lat/long coordinates to get mobile workers as close as possible to the location, even in extremely remote areas

Quickly locate the closest engineer to deploy in the case of an emergency

Increase customer satisfaction by providing accurate appointment time windows

Optimized scheduling of a day's planned jobs or locations to find the most efficient route between appointments, ensuring all jobs are performed

Monitor the progress of mobile workers from the back office to understand if field personnel are on or behind schedule
Want to learn more? We work with a range of utility companies, such as Enedis in France and SCE in the United States, to provide them with navigation, route optimization and back office map visualization. Read about a A Day in the Life of a Utilities Engineer or visit www.copilotpro.com to get in touch.