You've seen the videos. A 53 foot trailer hitting a low bridge. You think, "Why was that driver even routed there in the first place?" The likely answer – they were following a generic, non-truck specific navigation system, designed for use by drivers of smaller, lighter passenger vehicles. The result? Costly damages to the truck and any goods being hauled, potential harm to the driver and countless other drivers on the road, and fines for driving on a truck-restricted road.
Bridge strikes are a problem across the country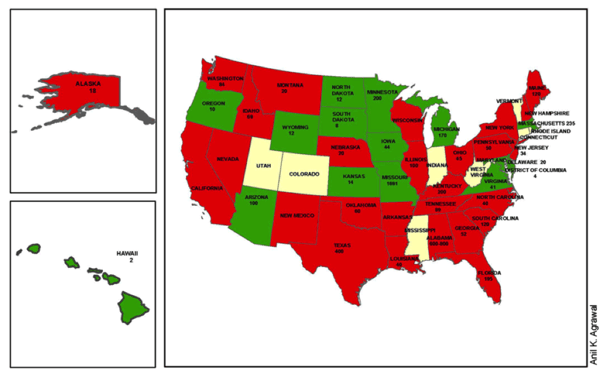 www.rita.dot.gov
Red = major problem. Green = minor problem. Yellow = no response
In the US, the U.S. Department of Transportation reported a staggering number of 4,209 bridge strikes in 2014. In the UK there were 1708 bridge strikes in 2013/2014. According to Network Rail, this is a 9.9% increase compared to the previous year.
Bridge strikes are a safety risk to drivers, pedestrians and train passengers and staff alike. Since critical strikes cause rail and road traffic delays as well as repair costs for vehicles and infrastructure, they are expensive for truck owners, fleets and rail operators. Here are some tips on how to avoid bridge strikes:
Know your vehicle dimensions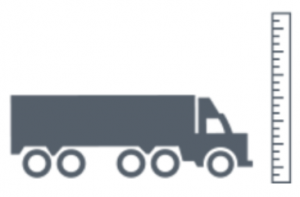 If you're a fleet manager , make sure that your drivers know their vehicle height and width by heart. Please note that the truck's weight can vary slightly according to what type of load you are hauling. By adhering to routes tailored to the load and trailer specifications, you can avoid fines and low bridges.
Plan a truck-safe route
A truck driver can use CoPilot Truck to plan a route that is safe and compliant on truck-legal roads. First, enter the vehicle dimensions in the app. Second, plan the trip. CoPilot will calculate the best route available for the vehicle. Don't forget to use a GPS that is built for truck drivers and not for cars and takes into account your truck's size. When your daily life exists on the road as a truck driver, your decisions are impacted by safety, compliance and cost savings. If you are a fleet manager, you want to make sure the driver and delivery gets from A to B without interference. If you think truck specific navigation isn't for you – guess again. It pays to have truck specific navigation.
Check traffic signs
Last but not least, make sure you always check for traffic signs and other warnings when you approach a bridge.
Practice guides for truck drivers to avoid bridge strikes
For the UK: https://www.gov.uk/government/uploads/system/uploads/attachment_data/file/28626/bridgestrikesprofdrivers.pdf
For the US: