The journey goods take to find their way to the final destination is often overlooked. Until recently, it was considered "normal" to order a package and have it delivered with little disruption or forward planning. However, the spread of the coronavirus has resulted in unprecedented supply chain challenges globally: countries have closed their borders, governments have imposed social and business restrictions and industries have come to a standstill.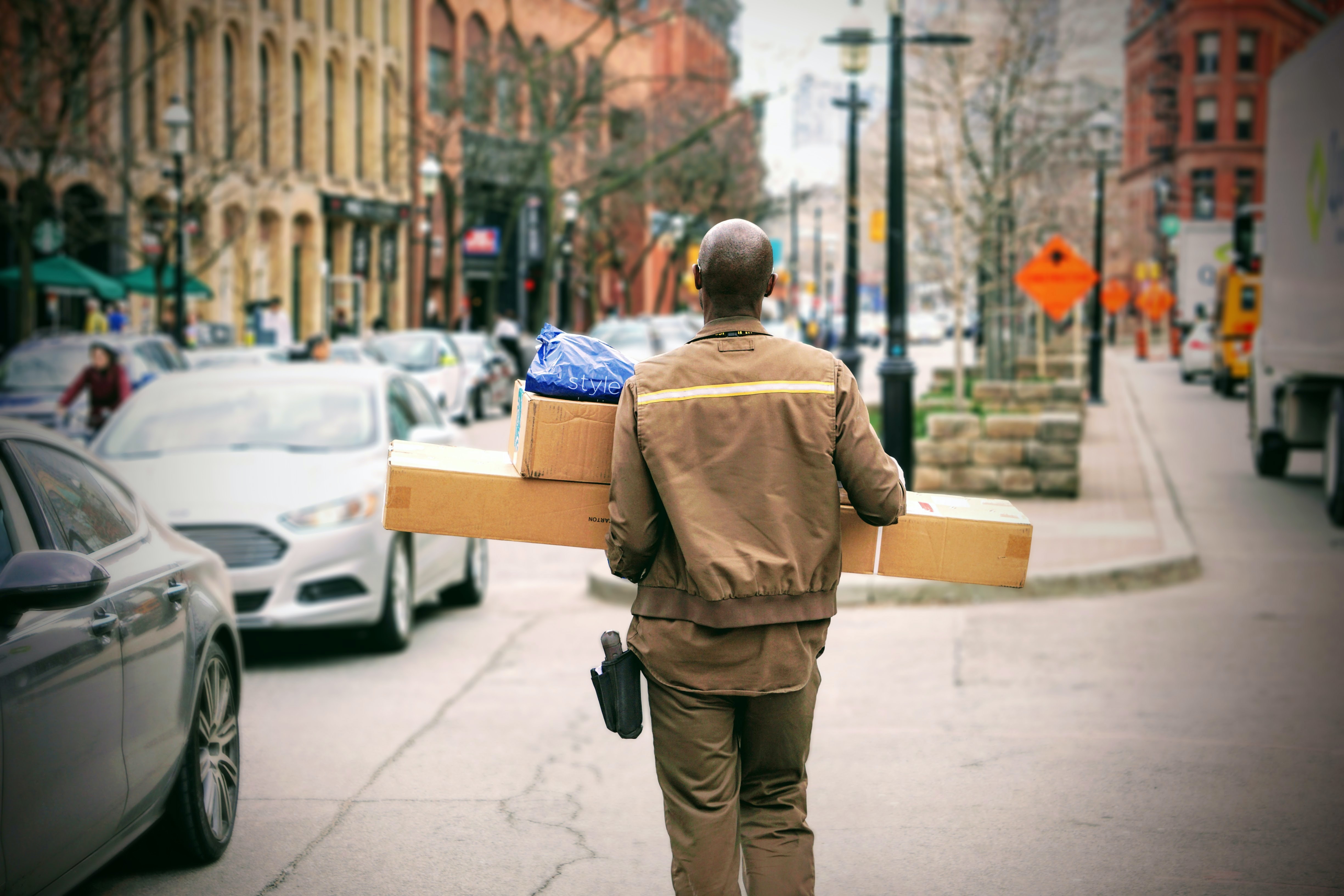 A recent survey from The Road Haulage Association (RHA) found that 46% of UK trucks have been taken off the road since coronavirus started1. In France, the Fédération Nationale des Transports Routiers (FNTR) reported that 60% of the trucks remained parked2. These are common statistics across the globe, yet, the underpinning trend is that commercial drivers are working harder than ever. The global food and home delivery sector have seen triple-figure growth and the UK online food delivery has seen an 11.5% growth3. Postal services have been forced to adapt to keep up with this steep increase in demand, work outside of normal business days, employ temporary drivers, and review their current processes and technological infrastructures. In addition, to keep the economy moving, the EU government has relaxed previously strict regulations on medical checks and driver working hours to ensure that essential products are delivered.4 5
These short term measures are a direct response to the COVID-19 challenges but how can Shippers continue to sustainably and effectively adjust in this evolving climate?
Shippers Response - Employing Temporary and Lifestyle Couriers
Across Europe, supermarkets have made significant investments; purchasing new vans, introducing new initiatives and recruiting new drivers to increase their delivery capacity. There are numerous stories of professionals who were previously retired or had been made redundant that have stepped into supply chain roles; for example, a British Airways pilot was employed by Tesco to become a food delivery driver6 or in Germany, students have flocked to be employed as drivers7
As Shippers navigate these unique circumstances and quickly implement process workarounds, notwithstanding the usual challenges of recruitment and on-boarding, the arising issues in employing these drivers should be carefully considered.
These could be:
Drivers lack of familiarity with the vehicle profiles or road classifications

New fleet drivers may have little or no prior knowledge about the vehicle-specific profiles ( height, length, width, axle, weight and load type) or the road attributes and restrictions, resulting in them driving down incorrect roads or breaking speed limits.

Drivers unfamiliar with the area or route

Accepting ad-hoc collections in areas that the driver may be unfamiliar with could result in wasting valuable time and petrol searching for the final destination and impact the delivery slot.

The complexity of ever-changing stops and loads

In postal delivery, forward planning is not always achievable as deliveries can be added to the route without prior visibility, staying on top of this can become confusing.
In postal delivery, forward planning is not always achievable as deliveries can be added to the route without prior visibility, staying on top of this can become confusing.
All of these factors can result in increased driver stress, accidents and large business fines, and most importantly during the pandemic prevent critical supplies being delivered to the correct recipient in time.
A Call for Commercial Navigation & Optimization
It is paramount that Shippers and Carriers integrate with the right navigation technology, to ensure that they effectively meet demand and that their drivers are safe and compliant on the road.
CoPilot, the robust truck-specific navigation, route calculation and ETA solution from Trimble MAPS, is trusted by many of the leading commercial vehicle fleets and solution providers
Unlike off-the-shelf car navigation, CoPilot takes into account vehicle profiles (size, weight & cargo), road attributes, restrictions, and historical and live traffic information. It converts all of this information into vehicle-specific routes that are relayed as clear and accurate turn-by-turn navigation onto the driver's mobile device - which is key to ensuring that drivers safely get to their desired location and remain compliant as possible on the road.
It is uniquely designed to remove the complexity and uncertainty that comes from planning a route in unknown or remote areas. Maps are securely stored on the device, offering the driver a complete overview of the route. With CoPilot the driver can choose a route (practical or shortest) that is most efficient and supports their individual need for either lower miles, lower petrol costs, the driving on the fastest roads. All of this is replicated on the fleet managers application to allow them to pass accurate ETAs to the recipient of the package.
Finally, for Shippers that are unable to increase the size of their fleet, CoPilot can boost operational efficiency by utilizing the remaining drivers' and their load and stop capacity, by ensuring they are in the right place at the right time. As once a package has been delivered, the driver can quickly and easily reroute and re-sequencing their stops - which is also great for drivers unfamiliar with the area.
Want more information? Download our brochure on Navigation For Every Journey, to see how CoPilot commercial navigation can keep your drivers safe, compliant and efficient.