Every year -- for almost 35 years -- we've continuously improved and updated our flagship product to make sure your business, small or large, is running on the most up to date commercial road network and has usable features that streamline your everyday workflow. And this year's release is no exception. Here's what's new:
Tens of thousands of new, verified commercial Places with truck entry and exit gates
We've verified* and predefined over 65,000 commercial locations that you go to every day, like distribution centers, manufacturing facilities and truck stops, with specific entry and exit gates. By using this data, you're ensuring the most precise mileage calculations, turn-by-turn driving directions, and improved ETA predictions. Alleviate the stress of the last mile!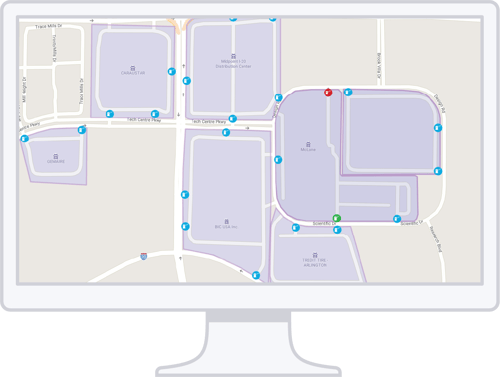 Hours of Service planning for team drivers.
Does your fleet utilize team drivers? Team driving, or two drivers sharing the drive time for the same truck, can now be factored into HOS calculations. The Hours of Service Manager in PC*MILER allows you to input available hours for two drivers, and incorporate the requirements of the U.S. Federal Hours of Service regulations into route calculations. Make HOS compliance easy!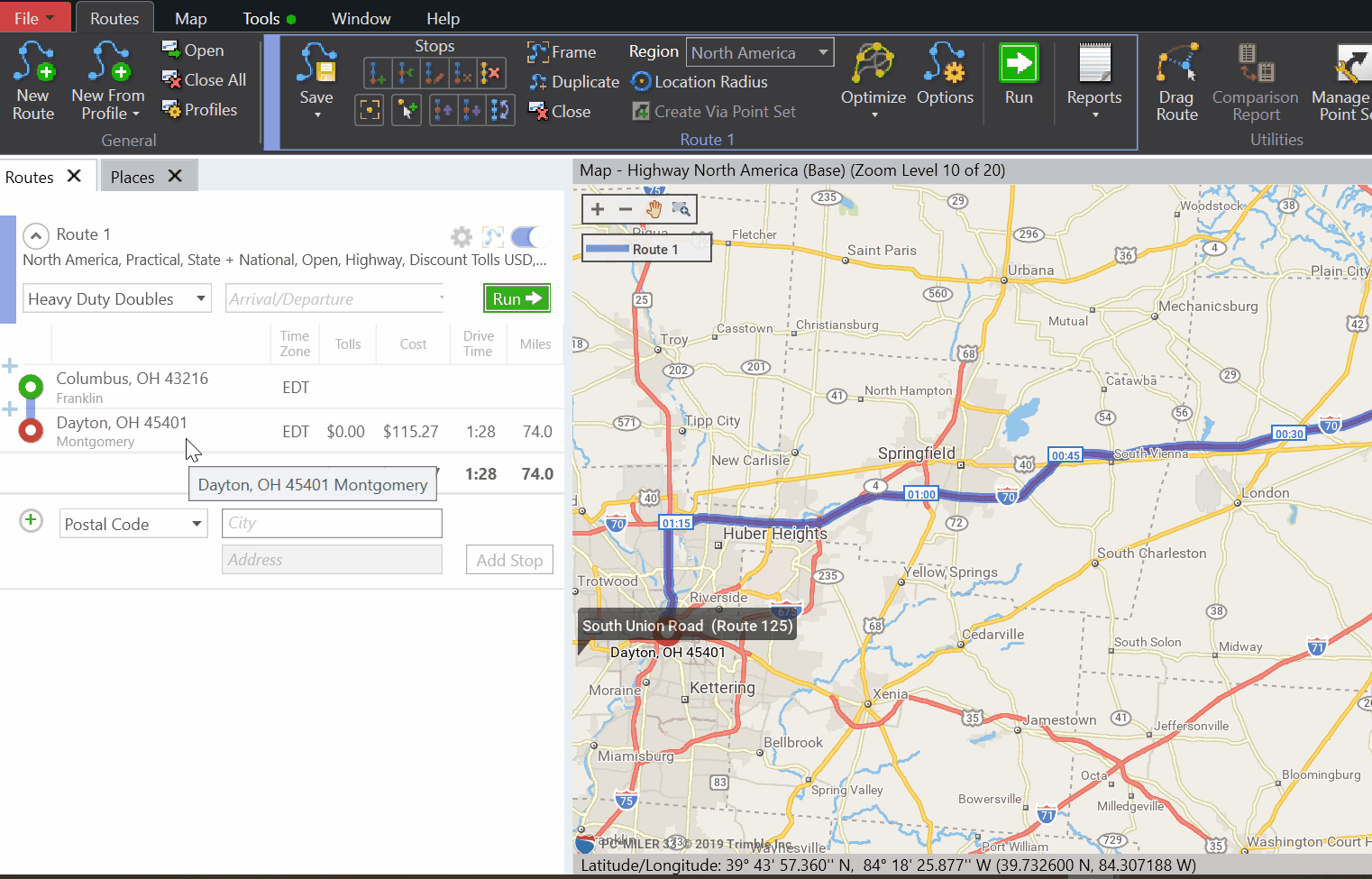 Automate departure time for real-time routing information.
Our Arrival/Departure time feature is used to generate route calculations and ETAs based on day of week and time of day. Now, instead of needing to reset it every time a route is planned, you change the setting to default to Now. PC*MILER will calculate the best route based on the routing preference (Practical, Shortest or Fastest) as well as historic or current traffic speed data*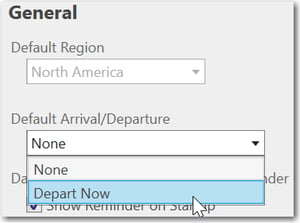 Updated maps and miles.
As with every new version, our dedicated team of over 100 GIS specialists ensure new roads are added, changes to existing roads are updated, and that attributes for height, weight and load restrictions are accurate. As always, truck through-travel restrictions and 53' routing attributions are verified and updated.
Still need some convincing?
Check out what else is available in this release here >
Let's get rating, routing, and reporting.
Whether you're a fleet manager, owner-operator, professional driver, or solution provider, we've got a PC*MILER solution for your business. Are you using a TMS? We integrate with almost all of them. Check out which PC*MILER is right for you >
Ready to upgrade now? TRY PC*MILER FREE FOR 15 DAYS!
*Additional licensing may apply