The final step of delivery, from the warehouse to the customer, is known as the final mile. This leg of the supply chain is extremely resource intensive, encompassing over 50% of the overall delivery cost1. As supply chain professionals are focusing more on this expensive and time-consuming section of the delivery process, understanding the data and analytics surrounding the final mile can positively impact delivery operations and increase your margins.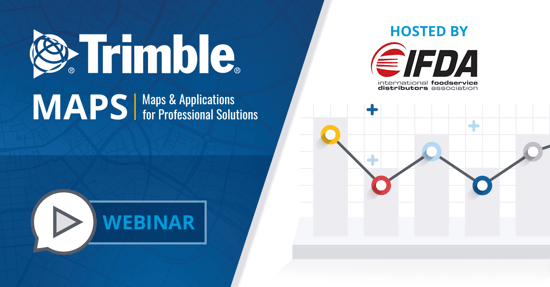 It is safe to say that there is always one question on every business owner's mind - how can we improve? Improving your business operation is always easier said than done but is attainable through thoughtful analysis of your data. Leveraging historical KPIs can help you address the challenges you are facing and will allow for the opportunity to mitigate these challenges.
Your Data Tells a Story
By utilizing a business intelligence tool you can stay focused on the data and analytics side of your business. From dispatch to delivery you are constantly gathering actionable insights, you can build a story around how to improve your process by aggregating all of the data points within your mapping and routing solutions. By pooling this data, you are able to bring it to life. It's no longer just numbers on a screen - but it is true visualization of driver performance, out of route events, trip delays, and much more . So how do you get there? Leverage a technology solution to do the heavy lifting for you.
Our Objectives
By watching this session you will learn:
The benefits of business intelligence on your operation in the final mile
How data structures help you gain actionable analysis, and how to use that analysis to your advantage in everyday scenarios
How leveraging historical performances can help you address the challenges your company is facing in the complex world of final mile
We would rather show than tell, click below to watch our recently recorded webinar for specific use cases on how businesses just like yours have utilized business intelligence for process improvement.

1https://www.businessinsider.com/last-mile-delivery-shipping-explained