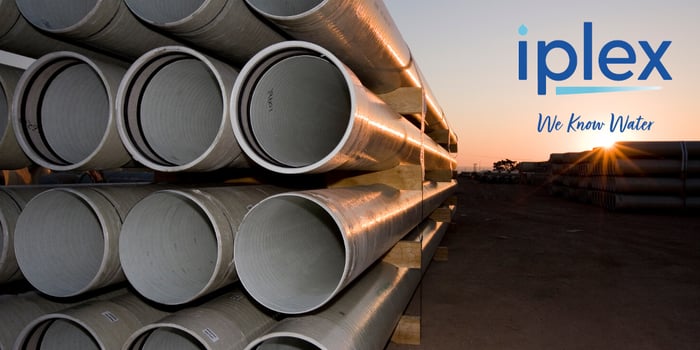 Since 1938, Iplex has been the leading provider of Australian water industry services, expertise, and innovation and today, as part of the Fletcher group of industrial businesses, its innovative solutions support local water authorities, rural and urban agriculture, and infrastructure projects across the country.
As the business continued to grow, Iplex wanted to evolve the way its fleet of vehicles served its customers. Iplex wanted to be faster, more agile, and more cost effective in its operation. Iplex wanted to give its employees the time they need to focus less on routine and more on innovation.
The Challenge
Iplex employs a fleet of nearly 20 heavy duty vehicles for deliveries, maintenance, and installations. These vehicles are constantly on the move and travel to many different locations throughout the country in any given week, often to work sites without a fixed address. The team responsible for managing these activities long did so with traditional methods; planning schedules and tracking equipment and personnel by hand on paper and whiteboards.
But daily planning, scheduling, and routing tasks were becoming increasingly complex, introducing operational inefficiencies, and wasting valuable time. And as team members left or accounts changed hands, knowledge was lost that would have otherwise helped the business. Further, because their data and activities were so centralized with only certain individuals capable of authorizing decisions, it was difficult to be flexible and respond quickly to new, urgent opportunities.
How could Iplex find and on-board a software solution flexible enough for their specific needs, streamlined enough to enhance their operation without interrupting it, and advantageous enough to convince skeptical employees?
"With Trimble Maps, we didn't just get a reseller or an off-the-shelf solution. We got a collaborator that worked to understand our business and help set up robust systems built with it in mind." – Ronnie Smolinski, Logistics System Manager for Iplex
The Solution
Read the complete case study to see how Appian, a comprehensive, cloud-based suite of highly configurable, end-to-end delivery and logistics tools, helped Iplex optimize their operation. View our solution overview to learn more about Appian.
Or, contact our team to learn how we can help systematize your assets, customer information, operational data, and more, and help you calculate optimal schedules, routes, and asset utilization based on your priorities and preferences.