Closure will take place from October 20 at 8 p.m. until October 30 at 5:30 a.m. Click here for additional closure information.
The maps in the following ALK solutions have been automatically updated to reflect the road closure:
PC*MILER Web Services
ALK Maps
PC*MILER Web
PC*MILER desktop customers:
We suggest you use the "Avoid Roads" feature to bypass the road closure. For complete instructions on how to use the feature, please reference Chapter 12 of the PC*MILER User Guide.
The "Avoid Roads" feature can be found in the "Tools" tab.

On the map, the cursor will now appear with a minus or plus sign. Click on the road segment(s) to be avoided.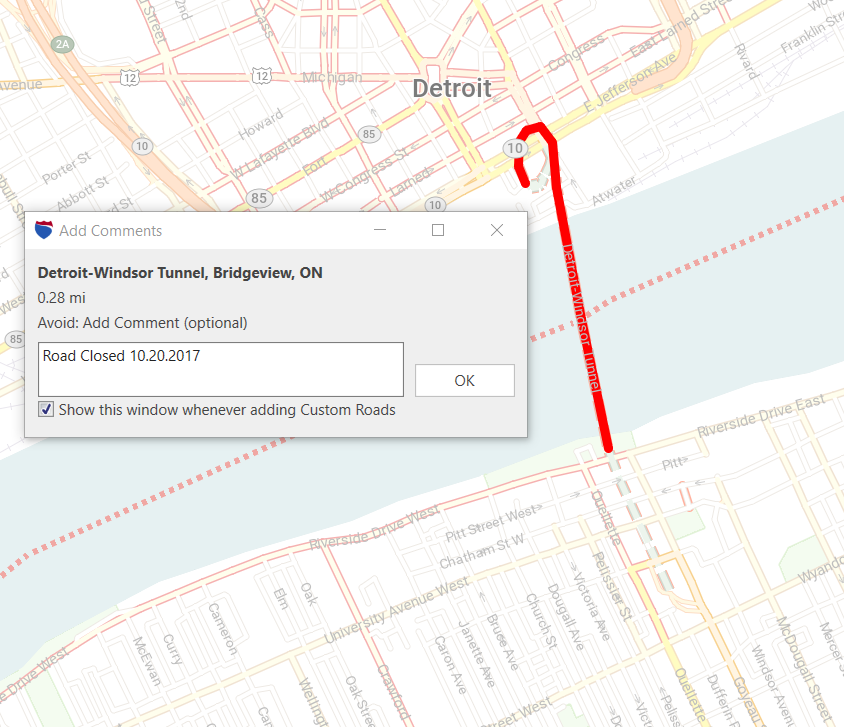 IMPORTANT: Your avoid/favor preferences will affect routing only when Routing Preferences > Custom Roads > Use Avoid/Favors is selected in the Route Options dialog or current route profile. This option is turned off by default.
Done! You'll now be routed around the road closure.