Our North America team exhibited at three trade shows in October: MercuryGate User Conference in Las Vegas, National Tank Truck Week in New Orleans, and ATA Management Conference & Exhibition in Orlando. There was a good showing at each which made for a busy month before travel begins to slow down.
Mid-October has been a busy time for our EU team as well, with several events happening simultaneously in the Netherlands, France and Germany.
In total, our French and German teams have been participating in the three following events within three days:
The 3PL Summit (Venlo, The Netherlands) is Europe's annual meeting of the leading C-Level 3PL executives and their CSCO supply chain counterparts, attended by over 400 senior supply chain and logistics executives every year, making it an unmissable event.
Mobility for Business (Paris, France) is a French show that has been running for eight years and appealing to builders, editors, software integrators, operators and buyers from the connected mobility sector. It is the only French show dedicated to mobile solutions for companies, collectivises and administrations.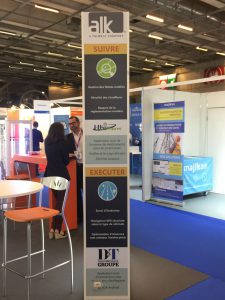 ---
Movilizer Days (Mannheim, Germany) is a yearly Honeywell event during which participants learn how Honeywell Movilizer Cloud and IoT solutions deliver value in the Connected Supply Chain and for Connected Industrial Workers. It gives them an opportunity to network, learn, challenge and see how enterprise mobility can transform their business.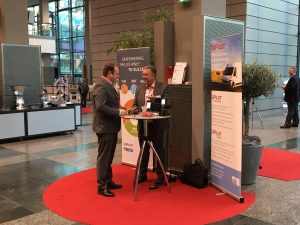 Each one of these shows, whether we were exhibiting or only visiting, has been an opportunity to advertise ALK's new Plan. Drive. Analyze campaign around Europe.
Our business developers have been working hard to meet partners, new prospects and raise awareness around our high end navigation and route optimization solutions.
The GIS team from our Princeton office took a trip to our Chennai office in India this month. They had a great time with the Chennai team both in and outside of the office (more of that to come on the blog!)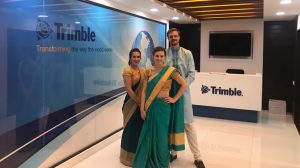 To end the month, we had our third Raise the Bar event of the year which was a hit in both our Princeton and London offices. Each office had a guest speaker that spoke about the trucking industry and the importance of precise navigation and planning routes. We also had the opportunity to discuss the challenges they face when on the road. To complete the experience, both offices had the chance to try out a driving simulator to get an idea of what it is actually like to be behind the wheel of a truck!