March for ALK had many highlights despite the unusually large amount of snowfall for both offices. Though ALKers were busy with trade shows most of March, we still found some time for fun activities.
Let The Shows Begin
This month was full of events for the US office including the Descartes User Conference, the Mid-America Trucking Show, and finally the Truckload Carriers Association's (TCA) 80th Annual Convention.
With MATS having 70,000 attendees on average, it is the biggest trucking event of the year! We enjoyed being a part of the show this year and enjoyed meeting new people and talking about the industry needs. Our VP of Sales, Bill Maddox, was also interviewed by KC Phillips of Road Dog Trucking Channel on Sirus XM!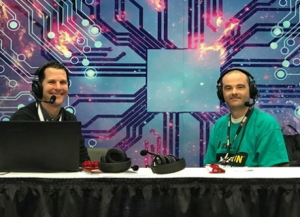 Another big highlight from our March trade shows was revealing our new 10x20 booth at the 2018 TCA 80th Annual Convention!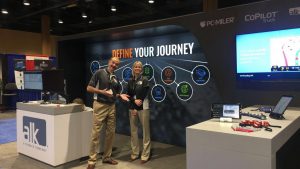 We also ran into an old friend, Stephen Richardson, who visited our office for our Behind the Wheel Raise the Bar event back in fall of 2017. Stephen was nominated for the 2017 Company Driver of the Year and won! Congrats again to Stephen!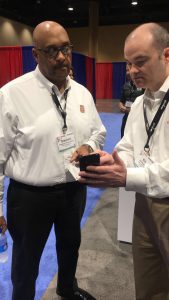 March in Europe was our busiest show season to date! Supporting Zebra with their version of Advanced Routing Optimization and Navigation, we took booth space with them at both LogiMAT in Stuttgart, Germany and SITL in Paris, France. Meanwhile, in Amsterdam, we were in attendance at the OTM User Conference for the first time in Europe.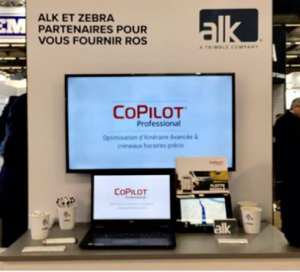 To end the month, we exhibited at Leaders in Logistics in Berlin with our partner, PocketMobile, to showcase our end-to-end solution designed for the Post, Parcel and Courier sectors, with a specific focus on last mile delivery. It was a great event to end with in March!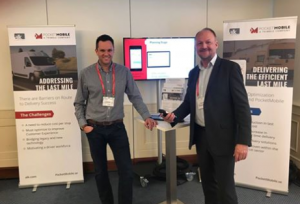 What Else Have We Been Up To?
Of course, we had to make sure we had room for some fun outside of trade shows during March. ALKers in the Princeton office learned self-defense techniques from the Chief Instructor at Princeton Martial Arts, Susan Winter. Our London office also got a chance to enjoy a night out playing pool to finish off the month.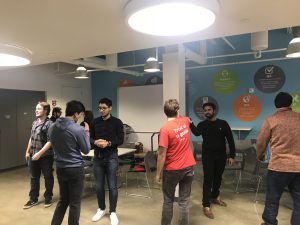 Meet Us
Sometimes, it's best to talk in person. If you happen to be at one of these upcoming events, please don't hesitate and drop by our booth to say hello! Our experts will be happy to speak with you:
Coming Up
Don't forget to subscribe to our blog (if you haven't done so already) so you'll receive all posts in your inbox. We have exciting topics coming up you won't want to miss, so stay tuned!