Early summer at ALK brought big product releases, tradeshows and outdoor events. Read more about our June highlights:
Product, Product, Product
In June we released PC*MILER 32, the latest version of our industry-standard routing, mileage & mapping software. With new web tools, we're driving the future of custom location and route management. Learn more, sign up and get 15 days for free >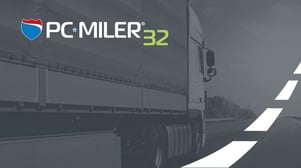 We were also excited to announce the launch of our innovative driver trip planning app—MileOn™ by PC*MILER. The app is a much-needed tool for trip planning, scheduling hours of service (HOS) breaks and choosing the right rest stops while staying DOT compliant. Find out more >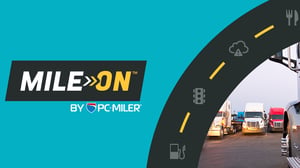 Attention all campers and RVers using Android! The CoPilot Caravan & RV apps are now available on version 10. The app is now safer, faster and easier to use. Learn more here >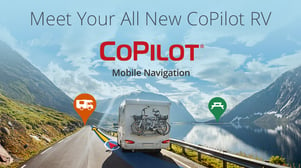 Tricks Of The Trade
In the second week of June our US team attended Geotab Connect 2018 in Toronto, Canada. It was Geotab's biggest conference to date, gathering together partners, customers and leading experts in fleet management.
Thank you to @GEOTAB for hosting a successful event! We look forward to the next #GeotabConnect pic.twitter.com/lTp9Ts3bxk

— ALK Technologies (@ALKTech) 13. Juni 2018
Let's Get Together
To celebrate the end of our professional development month "Let's Learn", ALKers from the Princeton office enjoyed lunch and snow cones on a sunny Monday afternoon.
What a Monday! ALKers from the Princeton office enjoy lunch and snow cones on a beautiful Monday afternoon to celebrate the end of Let's Learn, our professional development month. pic.twitter.com/6EVXRsIBOk

— ALK Technologies (@ALKTech) 25. Juni 2018
Some brave ALKers then joined the YWCA Princeton ETS Firecracker 5K to run off the calories.
ALK representation at the ETS Firecracker 5K last night. Thank you @ywcaprinceton for a terrific race, it was a great way to kick-start our training for the @PrincetonHalf#ALKruns #PeopleofPHM pic.twitter.com/FPeanABKWH

— ALK Technologies (@ALKTech) 27. Juni 2018
Meanwhile in the UK, the European ALK team enjoyed their summer team building activity....The teams competed in a mix of interactive challenges around landmarks in London.
🎲🏅☀️ The ALK team in Europe enjoyed their summer team building activity....playing the Game of Zones! The team was pushed to the limits to complete a mix of interactive and fun challenges around spectacular landmark attractions in London. pic.twitter.com/4SgFFjokmh

— ALK Technologies (@ALKTech) 29. Juni 2018
From The Blog
According to a report from McKinsey, 50 percent of parcel delivery cost is directly attributable to the last mile. Only first time delivery makes the journey profitable. How can organizations improve their rates of successful first time delivery? Find out how ALK and PocketMobile address the challenge and provide a solution.
Meet Us
If you happen to be at one of these upcoming events, please drop by our booth to say hello! Our experts will be happy to speak with you: