Can you imagine a scenario where commercial truck traffic comes to a complete halt? Whether it be from an elevated threat level, natural disaster, or pandemic - history has shown us the consequences that can result from a major disruption in the flow of commercial vehicles. The American Trucking Association (ATA) released a case study citing the impediment of truck travel following the 9/11 terrorist attacks. The result of delays at the Canadian border crossings effectively shut down several auto manufacturing plants in Michigan because just-in-time parts could not be delivered. The economic costs to these companies was enormous. That is just one clear example of the stress that can accrue in the face of halting commercial truck traffic - and the list goes on.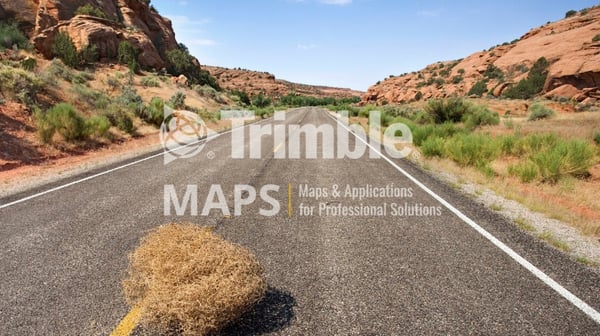 The ATA researched several key consumer industries to quantify the potential consequences of restricting or halting truck traffic in response to an emergency. They go on to say, "Although in the face of an elevated threat level, a terrorist attack, or a pandemic, halting truck traffic may appear to be the best defense, but it actually puts citizens at risk. Officials at every level of government must recognize that a decision to halt or severely curb truck traffic will produce unintended health and economic consequences not only for the community they seek to protect, but for the entire nation."
Food Industry
Americans purchase billions of dollars of groceries every single day. Most of these goods are brought to market through daily deliveries from commercial truck vehicles. Following a ban on truck traffic, significant shortages will occur in as little as three days, especially for perishable items. Americans drink more than one billion glasses of tap water per day. With the halt in delivery of water purification chemicals, clean drinking water supplies will start to run dry within two to four weeks.
Healthcare
Both consumers and healthcare providers rely on the regular delivery of supplies and medications to pharmacies, hospitals, and nursing homes. Commercial trucks deliver nearly all of these supplies. Without the ability to transport these materials, patient care within the stoppage zone will immediately be jeopardized. Hospitals, pharmacies, and nursing homes will also exhaust food supplies, radiopharmaceuticals, and oxygen within the first week of the stoppage.
Transportation
The impact of a commercial truck halt would not be limited to highway transportation, but would affect all modes of transit. Trucks transport nearly all of the cargo and fuel to rail terminals, maritime ports, and airports. Service station's fuel supplies will start to run out within two days. This will clearly disrupt the economic activity within the affected zone - this includes a halt in automobile travel, causing labor shortages and posing a severe limitation on public service vehicles.
Waste Removal
According to the Environmental Protection Agency, Americans generate more than 236 million tons of municipal waste annually. Within a few days of a truck stoppage, garbage will literally start to pileup, posing serious environmental and health consequences.
Manufacturing
With many manufacturers making the major shift to just-in-time manufacturing, any disruptions in the supply chain can cause major problems. Assembly lines will be shut down within hours of a major truck stoppage. This will lead to serious economic issues, putting thousands of employees out of work.
Banking and Finance
Trucks play an essential role in the transportation of hard copies of financial documents and currency. The disruption of deliveries to banks and ATMs will effectively paralyze the banking industry, immediately causing problems to both consumers and businesses.
Conclusion: Education is Key
Members of the trucking industry must educate local, state, and federal government officials to the dire consequences of a truck stoppage. We must urge government at all levels to develop contingency and action plans to isolate and respond to these potential threats without putting a freeze on commercial truck travel. Read the full whitepaper from ATA for more information.